History
Datatopia 3.0 developed by Château Fort Fort agency is an art research project based on error and randomness.
The idea started by a random picture found on the web, and brought his creator to randomly realize 3 forms of creation: a nagging melody, a 3D maze and a tangible object.
Those creative steps set up a fourth form of creation: a virtual exhibition website about this project.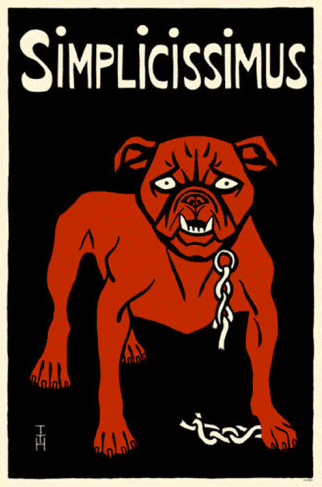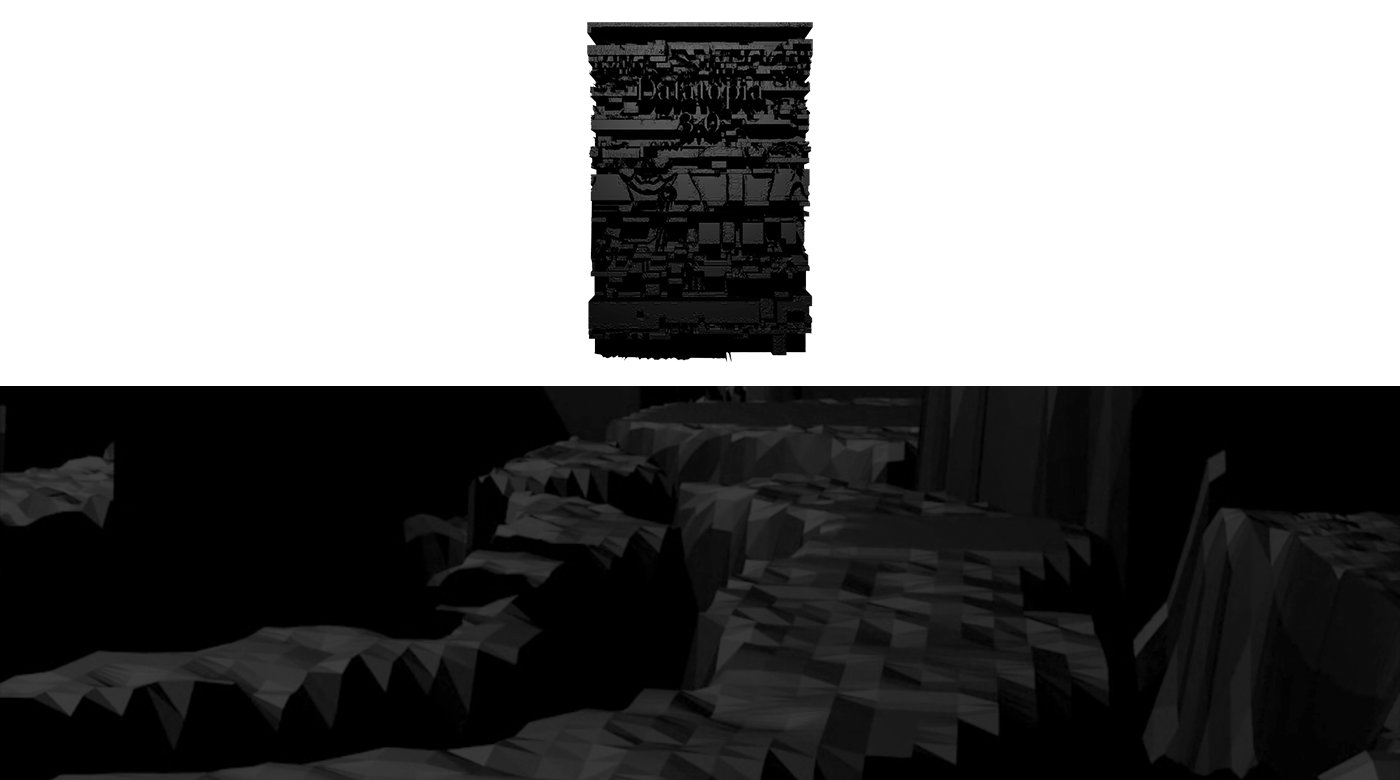 Typography
Avara
Avenir
Video
Showcase Datatopia video project (mp4 960*540px 3''30)
Sound
An immersive, pronounced sound atmosphere was required.
Design
Having a radical, pronounced and original UX design.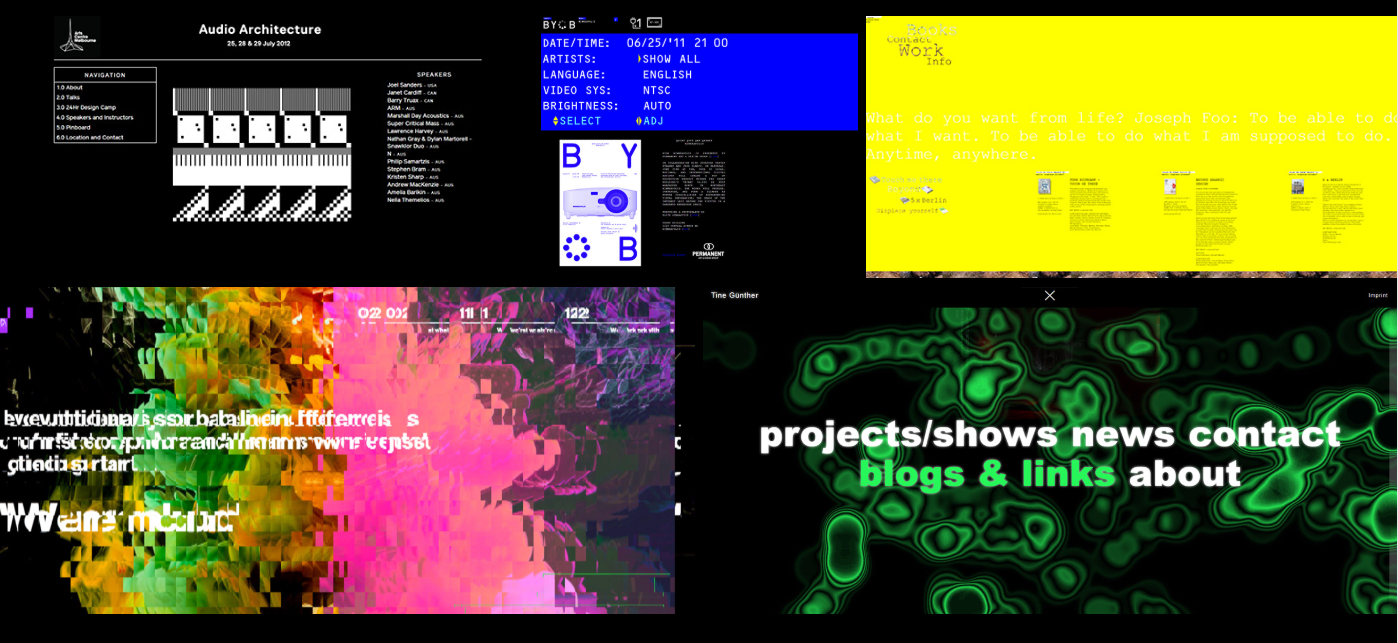 Strategic technology watch
01. audioarchitecture.com.au
02. byobmpls.net
03. pre.fonshickmann.com
04. nclud.com
05. tineguenther.com
Navigation
The website is Datatopia 3.0 virtual exposition. Navigation is linear —like in a museum. The only option is to move forward by one step. There is no way to go back.
As a pro, this navigation tells a story and controls the narrative from start to end; the visitor can focus on the story he is told. As a con, this navigation constrains the visitor, preventing him from creating his own path.
Sound
Like in a museum, the tour is animated by two speakers. Each one explain what Datatopia 3.0 is and how it has been accomplished. The experience is both visual and auditive.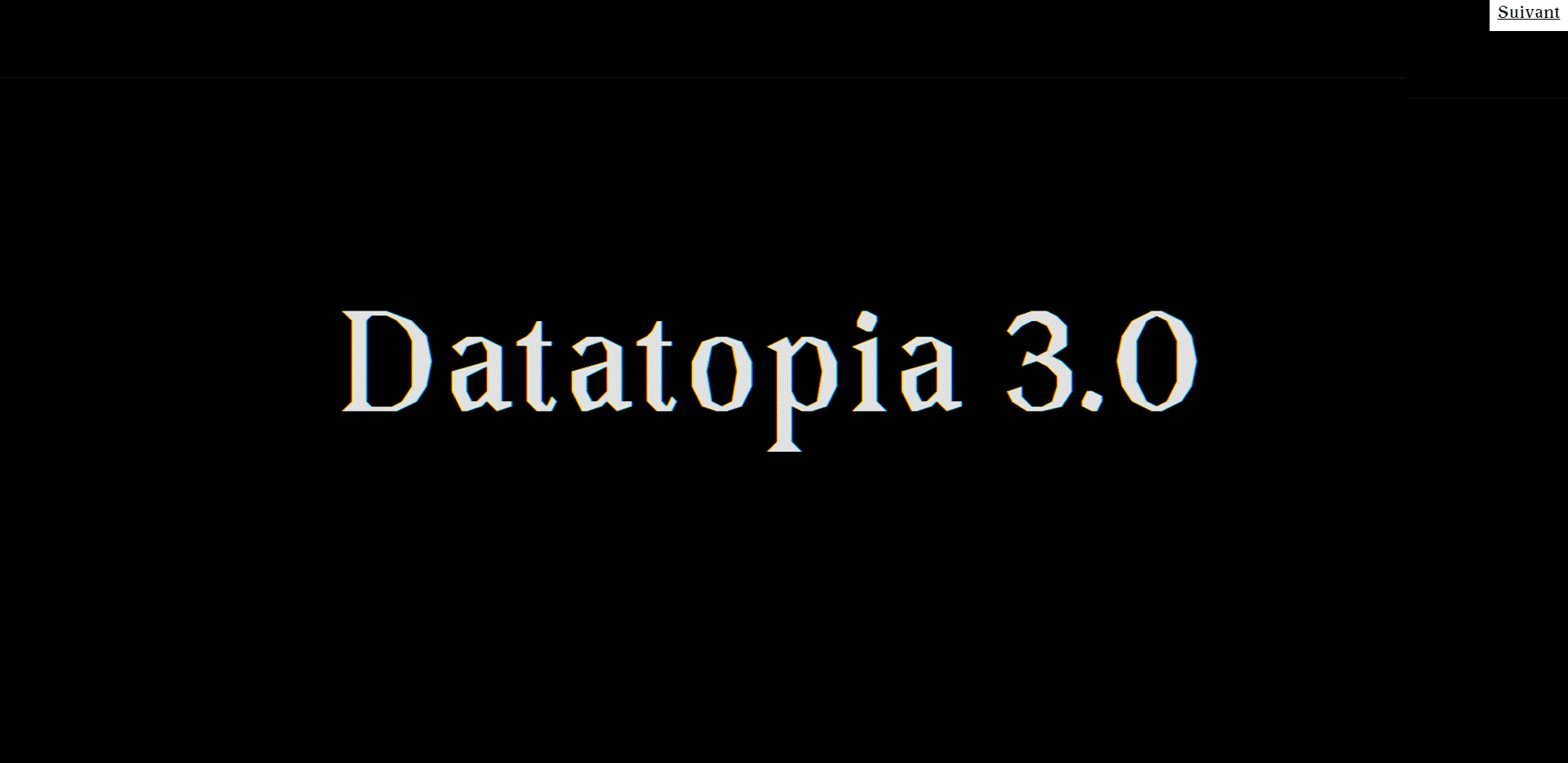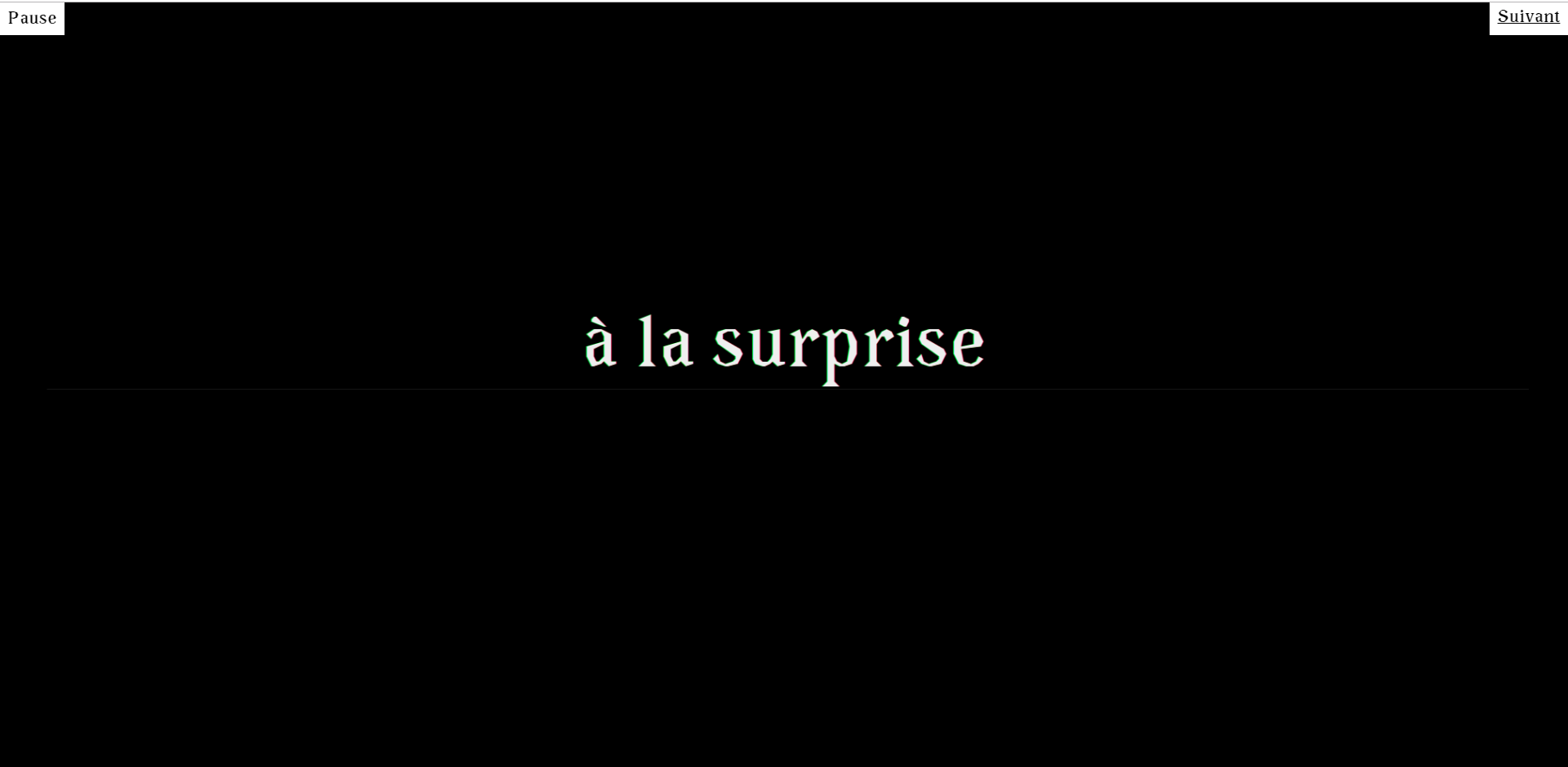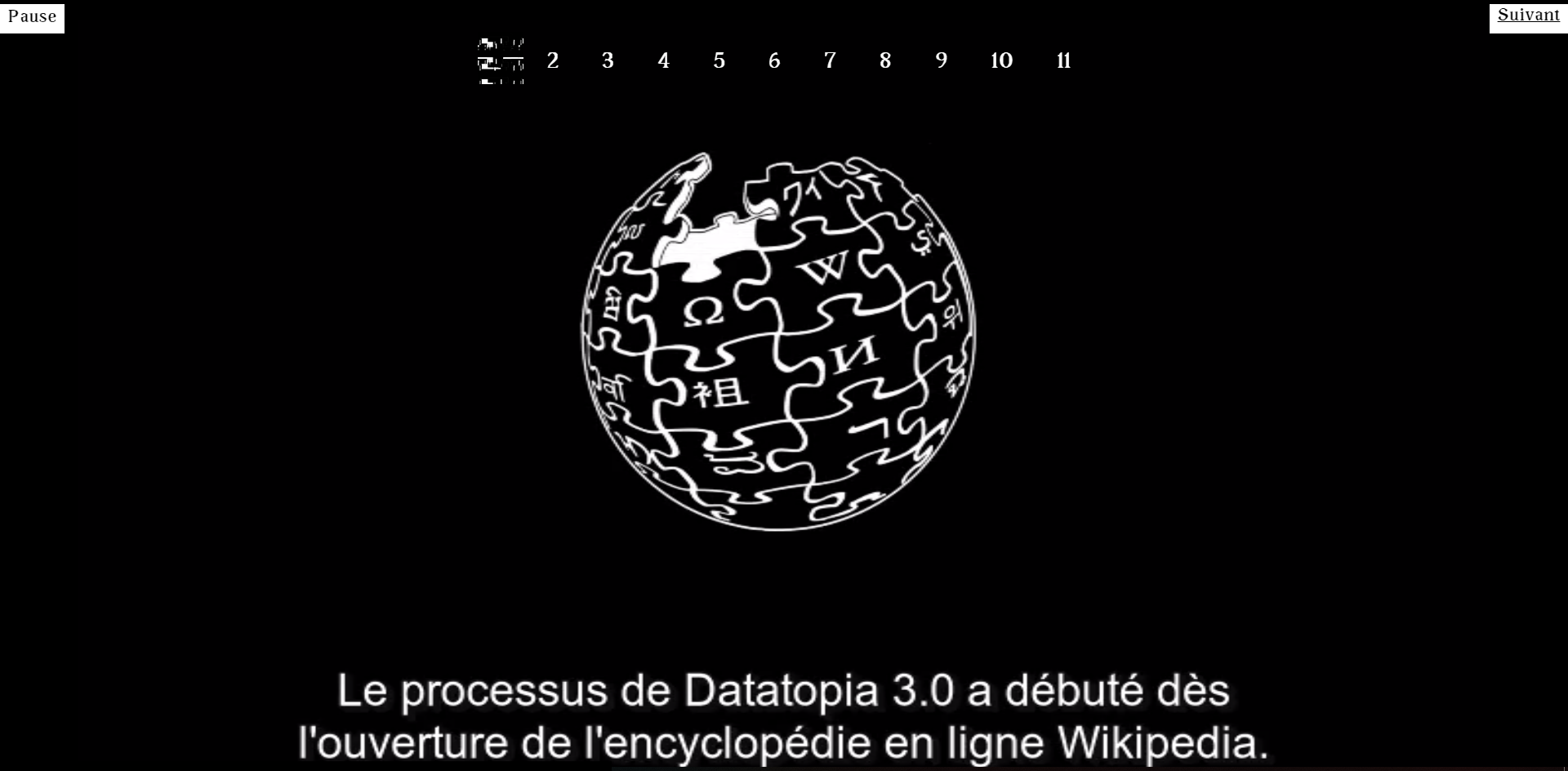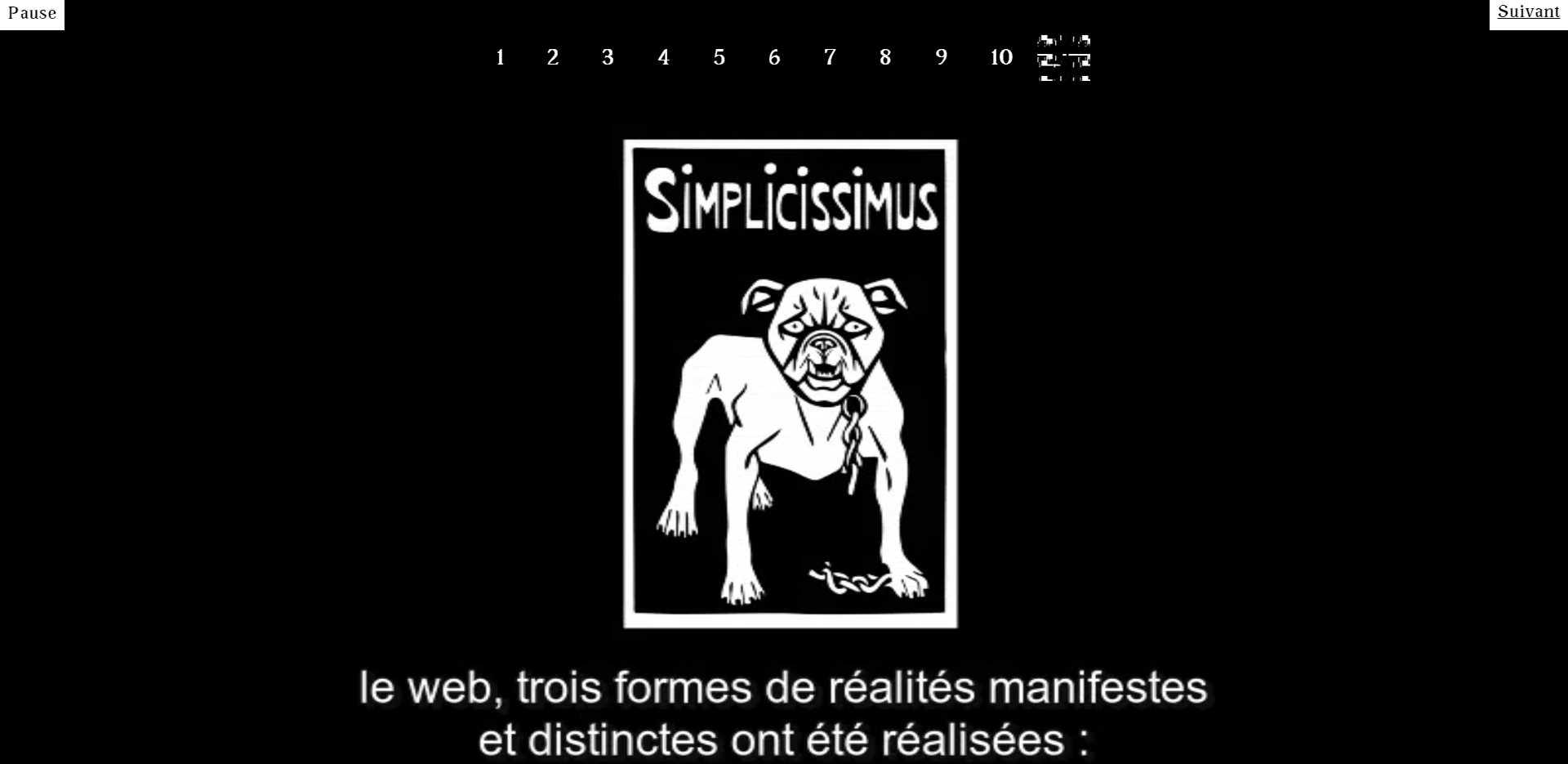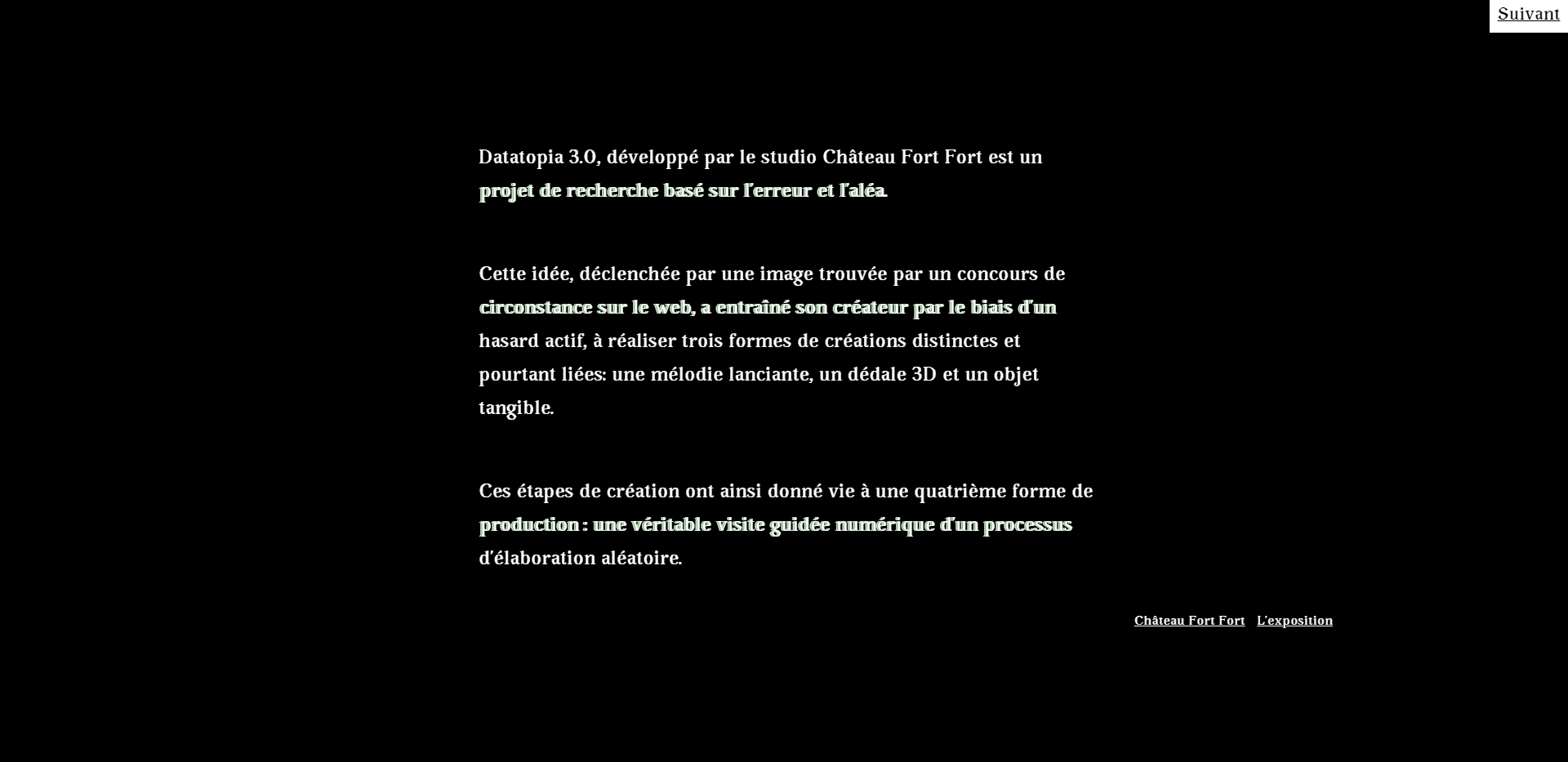 voir le site